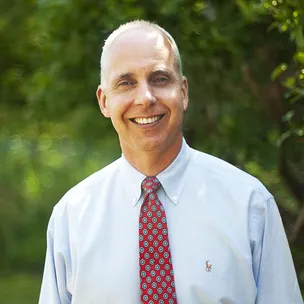 Dr. Herbold is a dual board certified chiropractic neurologist and clinical nutritionist with over 40 years of clinical experience and continual education. A small percentage of chiropractors have managed to achieve this board certification. Functional neurology, just to be clear, is different from medical neurology, although the background of education (diagnostically) is the same. It is the same board that qualifies medical neurologists as chiropractic neurologists.
"The degrees and experience that I've accumulated through the years have helped to sculpt the approach that I take to healthcare. Chiropractic neurology, also called functional neurology or clinical neurology – depending on what you want to reference – is one of the board certifications and specialties that I hold. I embrace this degree as one of the most powerful tools that I share with clients on a day to day basis."

---
Dr. Herbold gives clinical presentations based on his colleague, Dr. Datis Kharrazian's, neuro-endocrine-immune model to healthcare practitioners with a variety of credentials, such as medical doctors, chiropractors, nurses, acupuncturists, massage therapists, etc. Those lectures are sponsored by leading nutraceutical company, Apex Energetics, for which Dr. Kharrazian is the key note speaker. For the last six years, Dr. Herbold has been a representative for Apex, structuring clinical programs for physicians and clinicians throughout the United States. He continues to be a resource to guide clinicians to create nutritional lifestyle based programs to treat chronic conditions.
Dr. Herbold is recommended by Dr. Kharrazian through his "Find a Practitioner" search, a resource for patients interested in his thyroid protocols to link with physicians who have trained under him and practice a similar neuro-endocrine-immune approach to treating their own patients. Through Dr. Herbold's ability to look at all the individual systems of the body to understand the inter-connectivity of those systems to the overall health and symptom patterns of a patient, he can provide a higher level of care and resolution with complex metabolic and autoimmune dysregulation than the standard healthcare model might allow.
"I have been practicing for over 38 years and the model that I currently embrace is very different from what I did at the start of my career. I feel that growth and personal development should be the process, in private practice, when looking at medical intervention, as so many changes over the years as science makes leaps and bounds in the field of medicine."

It's Dr. Herbold's specialty to help those who have been dismissed by conventional approaches to medicine and declared hopeless by offering a unique and well-rounded scientific approach to natural patient care which features many cutting-edge technologies.

"The passion that I have for understanding where a problem comes from is truly the remediation or the improvement of that problem. As a functional neurologist, clinical nutritionist and a practitioner of almost 40 years, I blend everything together in my interventions to create a powerful approach to treatment."
A well-trained chiropractic neurologist not only completes a thorough neurological examination to rule out any pathology, but also determines the problem area(s) to create a customized neurological program for each patient. Dr. Herbold uses specific tools in conjunction with specialized manipulative adjustments to help facilitate a connection in the brain to create a long-lasting change.
---
Personal Life
"On a personal basis, I have discovered that my body thrives more on a moderate protein, low carbohydrate, vegetable rich and generous portions of good fats as primary fuel in my diet. These observations have come from years of experimentation and measurements of my personal body composition."
At 57, Dr. Herbold began to experience symptoms of Parkinson's disease, and having a strong genetic predisposition, it was critical for him to create an optimal personal program to ensure the best outcome in his health. He also discovered that he has Hashimoto's (hypothyroidism), which is a common autoimmune condition that he is successfully containing through his daily lifestyle choices.
"My passion through educating my patients, in many ways, stems from my own personal experiences with health challenges. It's difficult to speak to people about making serious, long-term commitments to their health and often challenging changes to diet and lifestyle if I cannot say I live by example."